Back of Style 1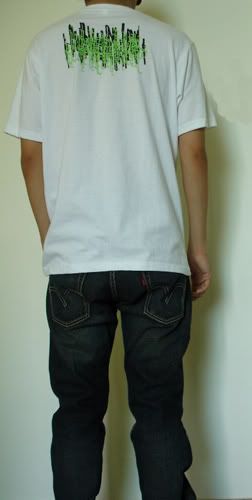 Back of Style 2 and 3 is plain.



Size Chart


Medium - 51cm by 68cm
Large - 53.5cm by 70cm
XLarge - 56cm by 72cm
Due to overwhelming responses and the increasing numbers of dead buyers, items are now on FIRST PAY FIRST SERVE BASIS, REGARDLESS IF OTHER PARTIES HAVE CONFIRMED. All transactions made are to be accompanied with EITHER a ibanking nick or a snapshot of the transaction receipt. In the event that your funds transfer is made when there are no more stocks available, a full refund will be made.
Payment to be made to:

DBS Savings Plus 005-3-081231
After payment has been made, please email us at psykhedeliq@hotmail.com, indicating your name and mailing address, which item you had paid for, amount transferred, ibank nick (or reference number and snapshot if you transferred with atm), and account number in case of refunds.